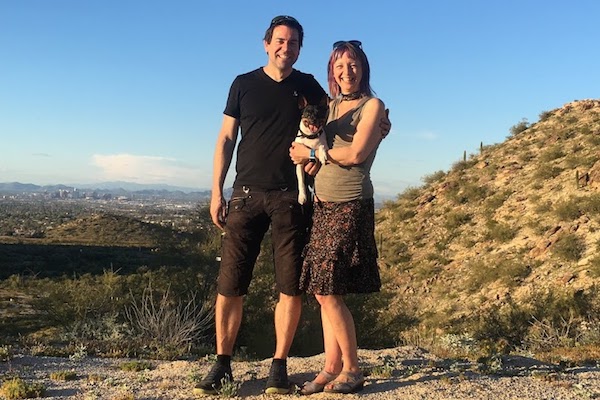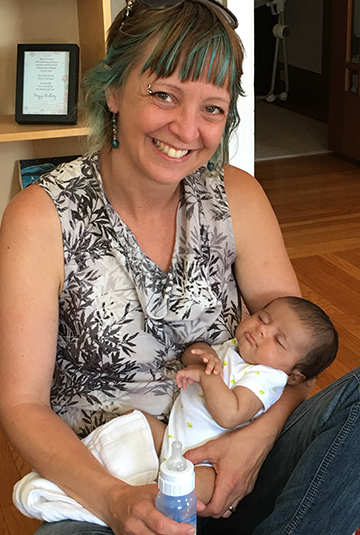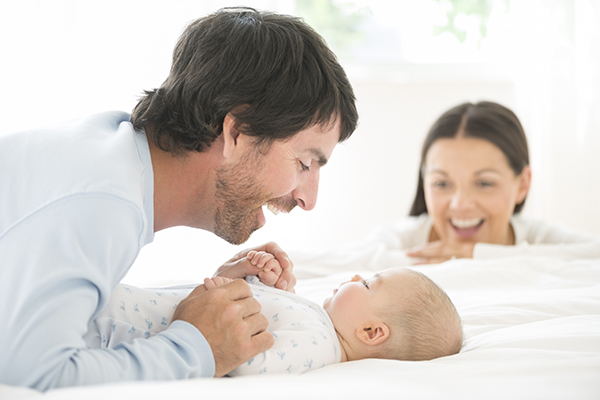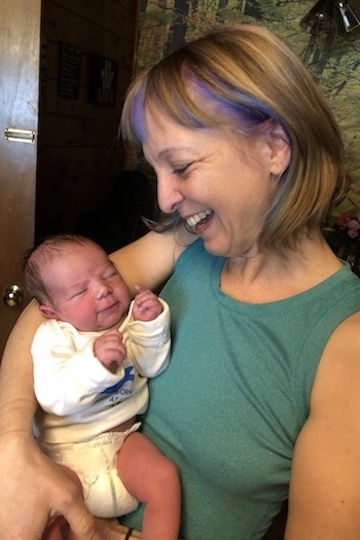 .
Testimonials
There is no one like Verena! She transformed our lives- she took care of us and our baby in too many caring and competent ways to even list here. Her warmth, competence, energy, and commitment are unparalleled. Our baby had special medical needs. The combination of Verena's generosity and her experience as a pediatric nurse were a true godsend for us. She was like the sister we don't have- if you could create a sister who's held and comforted countless babies, gives massages, makes your bed, cleans the kitchen, and makes your baby giggle. She just did whatever needed to be done. We learned so much from her. But really, for us, the most important thing was that we trusted her 1000% with our baby. The positive impact of that on our mental and physical health cannot be overstated. Verena rescued us, countless times. We recommend her to anyone without reservation.
-7/6/2019 - S.K.
Verena is absolutely fantastic to work with, is very reliable, and we completely trust her with our daughter. When she is with our daughter she is fully present. She is proactive in solving for anything that comes up. Verena is very knowledgeable and has lots of tricks and tools for troubleshooting. She is also incredibly positive and really enjoys her time with our daughter. In helping me and my husband, she's been incredibly responsive and wants to be as helpful as she can be. She has a great attitude and understands the balance of taking good care and being very careful with our baby while also understanding that with babies you have to go with the flow and not be overly uptight. She has given us both great practical advice as well as emotional support and advice that has really helped shape my experience with my daughter. I look forward to continuing to work with her and absolutely recommend her to anyone else looking for amazing support.
-7/8/2017 - F.J.
"Verena was a huge help. I had some difficulties breast feeding in the second month of my daughter's life and needed extra help to stay healthy. She taught me the basics of taking care of my baby which gave me more confidence (how to change her diaper, hold her, calm her, put her down for a nap, etc.). She also reduced my stress level by giving advice, chatting, and good massages. She helped out around the house when necessary and held my baby when I took showers. She came twice a week for a couple of hours. She is fantastic with babies and has lots of great ideas on how solve whatever issues you may be having. I would highly recommend her to any mother."
-5/30/2017 - Melissa P.
"Verena combines an in-depth knowledge about babies, their physiology, their development, their needs, with a lovely, warm personality. She gave me so many insightful tips when our daughter was just born and through that really helped ease a lot of the burden that you feel as a new parent. Be it how to hold the baby to relieve stomach discomfort, what to do about constipation, and how to handle a baby in the best way to prevent any future issues, Verena will provide you with the best advice. Also, she knows a lot about natural medicines (e.g. herbal) which will be of great value if you don't want to relieve baby's discomforts and minor health problems with all those medicines containing coloring, dyes and sweeteners. I really like that she refers to herself as a "Baby Consultant" now - because that's what she truly is :)."
-5/3/2017 - Julia Q.
"I hired Verena when my baby was already 6 weeks old and I loved it! It wasn't that I had a certain issue or problem, but that I just wanted overall help and assurance that I'm doing things 'right'. She came twice a week and helped me with whatever needed help, baby holding, changing diapers, light clean up, and we did a lot of chatting. We would talk about how things went with my son and she'd answer any of my questions. She gave me a lot of tips and tricks that I'm still following when holding the baby or changing his diapers, and many other things. She definitely knows how to handle babies and these are things you don't learn in any class. Also, if baby was happily sleeping, she'd give me a massage which felt so good. It felt nice to open up to someone who has so much experience with infants and learn from her. She's a ton of knowledge and experience with babies and you can sense that."
-5/14/2017 - Malin D.